​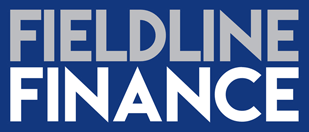 We can help you finance any asset
BEAT THE PRICE RISE 1st DECEMBER 2020
Prices will be rising the 1st of December so if you are seriously looking for a float or trailer they will not be cheaper than now. Any orders confirmed by signed order confirmation and deposit paid by 30th November will be at current pricing. Keep an eye out for pricing updates during the month.
Only a couple of weeks to go until Equifest, this will be your last chance to lock in your new float at 2020 pricing. Come and say hi on the stand O39 - 40
FIELDLINE, NEW ZEALAND'S NUMBER ONE HORSE FLOAT AND TRAILER MANUFACTURER
Here's why:
100% New Zealand made Horse Floats and Trailers.
All of our Fieldline floats and Fieldline trailers are made from start to finish in Auckland, New Zealand.
We start with New Zealand made steel and our team weld the chassis and frame together in our factory in Penrose, Auckland. The complete chassis and frame is then hot dipped galvanised inside and out and then returned to our factory in Penrose, Auckland. The galvanised axles, wheels and brakes are then fitted and tested.
We carry models to suit every sector of the market.
We have been around for over 40 years and have over 200 years' experience between the team. Our reputation is the ultimate assurance that your purchase will be supported year after year.
We back everything we sell, no questions asked. When you buy a trailer or horse float from Fieldline you are buying more than a product. You are buying peace-of-mind.
We are family business that is proudly 100% New Zealand owned and operated.
Fieldline has an enviable reputation for producing quality floats and trailers that easily handle everything New Zealand can throw at them.
Our high-quality horse floats and trailers are strong, safe and guaranteed to last, giving you peace of mind wherever you travel in New Zealand.
Fieldline has been servicing New Zealand's horse transportation and general trailer needs for more than 40 years.
The original company began trading in 1976, and before setting up our own production facilities, we distributed new and used horse floats for more than 10 years giving a rich insight into what it takes to transport horses and other cargo in safety and comfort.